Dry Cleaning/​Laundry Service*
Highly-rated, trendy hotel in the heart of the city
Don't miss a moment of excitement in Barcelona! Unimpeachably restored, the dominant black and white spaces and new renovations pay homage to Barcelona's love of design. Touches of oak and similar natural materials enhance warm the feel of the restaurant, lounge, and guest rooms.
Located a stone's throw from Placa Catalunya, you'll only have to step outside to feel the pulse of the city. Shopping, sight-seeing, and fine dining couldn't be easier! If you prefer a higher vantage point, pop up to Twenty One Terrace on the top floor of the hotel for spectacular views of the city center!
H10 Universitat
Ronda Universitat, 21
08007, Barcelona, Spain

Please note that some amenities may be restricted or unavailable due to local ordinances or sanitary best practices.
H10 Universitat
Highly-rated, trendy hotel in the heart of the city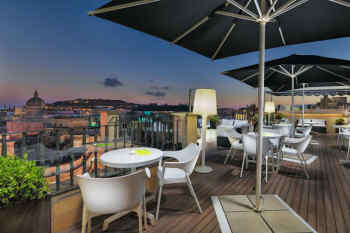 Start over
On a full map